My Career
I started my career as an apprentice in 2000 with the supervision of The Compagnons of the Tour de France, France's best known joinery association.
I worked for two years in southwest France, in Bordeaux, where I won a Gold and Silver medal as the Best Apprentice of the Dordogne region and Aquitaine. I then spent some time travelling round France perfecting my trade and learning from the best joiners in the country.
I took part in the French National Joinery Competition, which is part of the World Skills Competition where I was one of the youngest competitors ever to participate and was voted fifth best. After the competition I decided to broaden my skills in England and rejoin my roots. After some years working in the country, in November 2010 I was elected as a member of the Institute of Carpenters of the UK.
Boasting 18 years of experience and having learned from the best in both France and the UK, I decided to start my own business in April of 2014. My experience has taught me that quality of workmanship is valued above all else and as my client you deserve nothing less.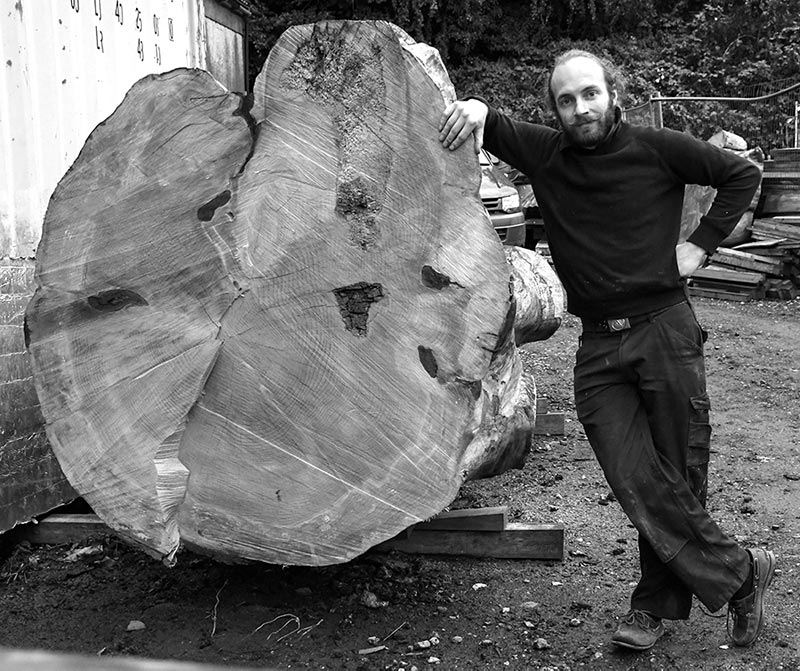 The story about the tables…
After a few years doing all sorts of lovely joinery and cabinet making,  i have decided to branch out into tables. Why tables? you may ask.  Well, firstly it is the wood. By working with responsible mills that specialise in salvaging diseased or felled trees whenever possible, i only offer my clients the finest wood with the least environmental impact, very rare and huge pieces with provenance and magical history. Some of those tree planks are more than 500 years old, like diamonds, no two are the same, such a joy to work with.
Secondly it is the creative challenge, the head scratching around all the different designs, functionality, uniqueness and ergonomics, striving for the next award winning table.
Thirdly, all the different materials that can be used and associated with a table like bronze, copper, brass, steel, glass etc, with all the different technical and structural implications.
Finally, each table is custom made to order, or ready to go, one of a kind, to be the hallmark of your home, signed, dated, stamped and with a certificate of authenticity, it is a pleasure to personally deliver each table,  seeing the client smile when a true family heirloom is handed over.